Dr. Mohana's Skin, Hair & Laser Centerpak Mohana
Dr. Mohana's Skin, Hair & Laser Center is founded by Dr. Deepak Mohana who is a renowned Dermatologist, Cosmetologist, and Hair Transplant Surgeon in Indore. He is one of the top Hair Transplant specialists in India who has helped countless people regain their lost confidence and feel young once again. His advanced Skin treatments for all types of Skin problems have proven to leave his patients with a rejuvenated and flawless appearance. Dr. Mohana's center strives to offer the best facilities and world-class infrastructure providing aesthetic treatments at an affordable cost. Dr. Mohana is also immensely popular because of his exceptional patient-friendly behavior. The highly trained staff and a team of expert doctors make your experience seamless and totally worth it.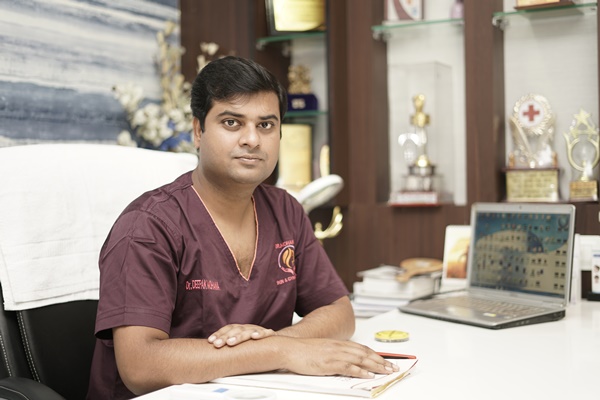 More about Dr. Deepak Mohana
Dr. Deepak Mohana holds an MBBS (honors) and an MD (Dermatology) from India's prestigious Health Science University and has excelled  academically throughout his educational journey. His research work in Dermatology and Trichology have received praise and acclaim on a national scale, with his work appearing in numerous international publications.
Also connect with us through :
Get Advanced Treatments For All Your Skin & Hair Problems
Contact Us To Book A Consultation Today!